indy produced web videos


An interview based series with comic creators, celebrities, cosplayers and more! All in the spotlight. Everything pop-culture is examined!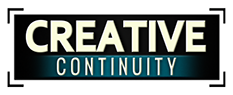 Extra goodness from Bestow TV that defy a category. This includes specials for Creative Continuity as well as other elements not from Creative Continuity, Bonus Content or Cos-tunes.
Convention coverage in montage form. Great place to see various cosplayers and the hard work they put into their costumes.
Friends of Bestow TV
Check out some of our friends and their creative works.
Want to be a friend? We'd love to have you. Please contact us for more information.